BROTHERS at SEA 🌊 Quote Request


When You are ready to book, follow the steps listed below. The Cruise Line needs the information below before we can get your reservation booked. If you are just inquiring about prices. The Prices are listed under the "Room Types tab". Prices will not change just because you send a request in.
Monthly Payment / Late Fee's / REFUND POLICY:
Final Date for ALL Monthly Payments is July 10, 2019
$25.00/ Weekly (Monthly Payments)
Final Balance is Due July 10, 2019
Tickets are non-refundable, in the event of a cancellation, or not able to make your Final Balance, ALL Previous Payments will be forfeited. 😢
Once Cabin is Booked You are responsible for full amount regardless of a travel mate canceling, so please choose your travel mate wisely. 👀
Monthly Payment Minimum has to be paid, or Reservation will AUTO Cancel, ALL Previous Payments will be forfeited. 🤔
If Monthly Payment is not Paid, Reservation will AUTO CANCEL. 💔
If A request for a Late Monthly Payment is Approved, there is a $75 Late Fee. 😢
ALL PAYMENTS must be made via TRIPLE D. USA Entertainment, this is a Private Event for"BROTHERS at SEA 🌊"👌
After July 10, 2019 for any NEW Bookings, only full Payment will be accepted
To obtain a New Passport, please use link below.
Keep in mind it takes up to 6 weeks to receive new Passport, So Don't wait, Book Your Cabin Now, so you will have enough time to receive your Passport in time.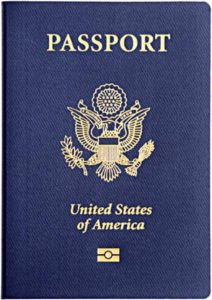 This is a Private Event, All bookings must be booked through Triple D USA Entertainment